TCC Online Conference Reflections
by Jackie Wickham Smith
The Distance Learning Team recently attended the TCC Online Conference hosted by TCC Hawaii. Because the conference was virtual, the team brought Hawaii to their office in Chicago via decorations, Hawaiian music, and Hawaiian snacks while they enjoyed the webinars.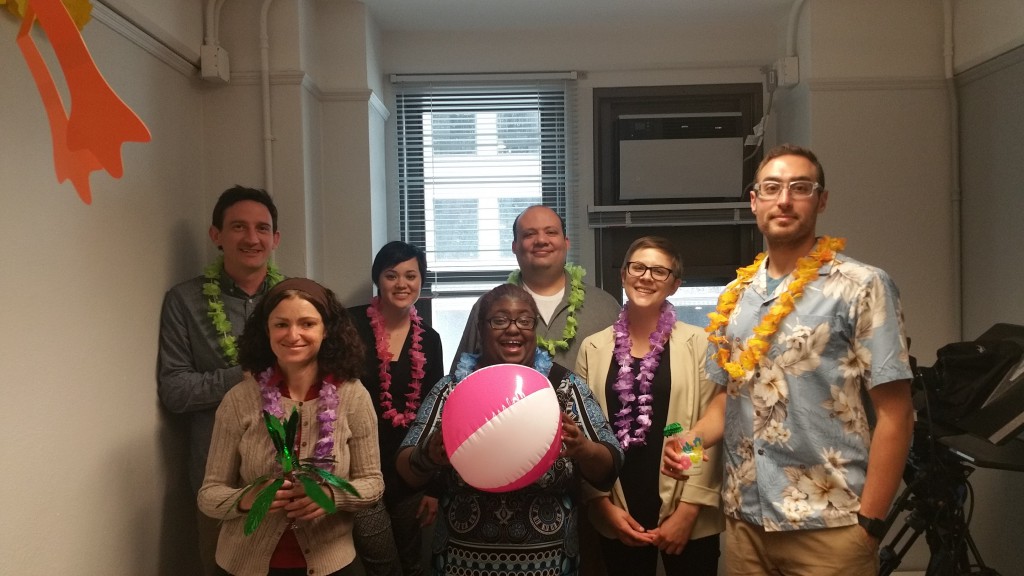 Conference topics included connecting with students, providing constructive feedback, building faculty community, and using video and humor in online courses.
A topic that resonated with me was the first webinar we attended, "Are We Connecting? Strategies for Online Student Success" by Marsha Morgenstern, Tina Miller, Amy Winger, and Louisa Fordyce from University of Phoenix. The presenters discussed scaffolding, tone, multimedia feedback and social media as strategies to connect with online students.
In particular, Tina Miller's discussion of reasons students may or may not respond to instructor communication and feedback online was extremely helpful. Miller mentioned that students who do not understand the an assignment, don't feel that the assignment aligns with their goals, or don't see the feedback as an invitation to revise their work are less likely to respond to feedback. She also mentioned that if feedback is inadequate, evokes a negative emotional response, or is perceived to be unfair, students are less likely to act on it. She provided several strategies to give meaningful online feedback to students:
Avoid negativity

Be direct and informative

Let students know they are in a safe learning environment

Consider how your feedback affects student emotions
Amy Winger discussed technological ways to implement the strategies Miller provided using screencast software. She provided an excellent outline for instructors who are interested in providing screencast feedback to students:
General greeting and thank you for submission

Highlight 2-3 specific strong points for submission

Indicate 2-3 areas of opportunity in the submission

Highlight rubric and explain where points were earned or lost

Indicate outside or internal resources that might aid the student in addressing areas of opportunity

Preview upcoming assignment requirements and connect present assignment with an upcoming assignment

End with a positive summative comment, gratitude, and offer for additional help
(Fordyce, Winger, Miller and Morgenstern, 2016).
We enjoyed bringing Hawaii to our office for a few days and learning concrete strategies to help our students. Thanks to the team from TCC Hawaii for putting on the virtual conference!